Abandoned carts affect us every day and everywhere. Customers tend to abandon shopping carts wherever they have finished using them. Abandoned carts not only cause accidents, but also increase labor costs associated with collecting the carts. In addition to labor, other costs include repair and replacement.
Reducing the number of abandoned carts will save your store money, and in turn save your customers money.
Outstanding Features as a Standard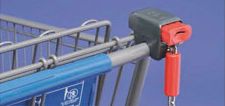 Costsaving
Casing and cassettes area all made from high quality tamper-resistant plastic that has been tried and tested over many years. We also put a great value on easy handling. With a special key, coin cassettes can be replaced easily in just a matter of seconds.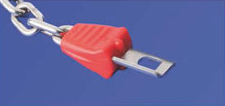 Unique Design
Systec's well-proven 5-shaped key is compatible to almost all offered Systec coin locks. Easy handling is guaranteed due to the small and light key which is free of any sharp edges. Key and chain are constructed from high quality stainless steel and are extremely durable.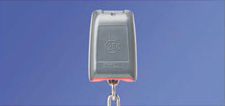 Durable
Extremely durable engraved coin or card symbols help customers to know immediately what is required for unlocking the cart.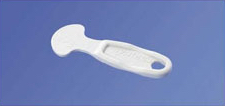 Masterkey
Nested carts can be easily released with our masterkey. Store employees won't need a coin to release the shopping carts. Just put the masterkey into the key slot and the cart can be removed.