Manufactured in the United States and completely rust-proof, these All-Polymer plastic shopping carts will stay in service longer than any other cart. With an industry-leading 3 year warranty, these carts come equipped with useful features like cup holders and bag hooks. The all-polymer design also means carts that don't pull to one side, happy customers, and a store without the clatter of metal shopping carts.
The Convenience Size Cart is designed for the customer's maximum capacity usage for the top and bottom basket. A unique bottom tray allows for additonal capacity. The Convenience cart has a smaller footprint yet gives you more capacity than any cart available.
Customers will also love included features like cup holders, bag hooks, device holder, and more.
Read More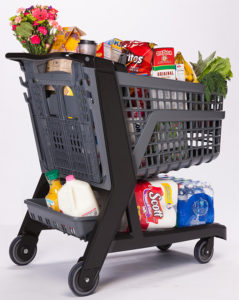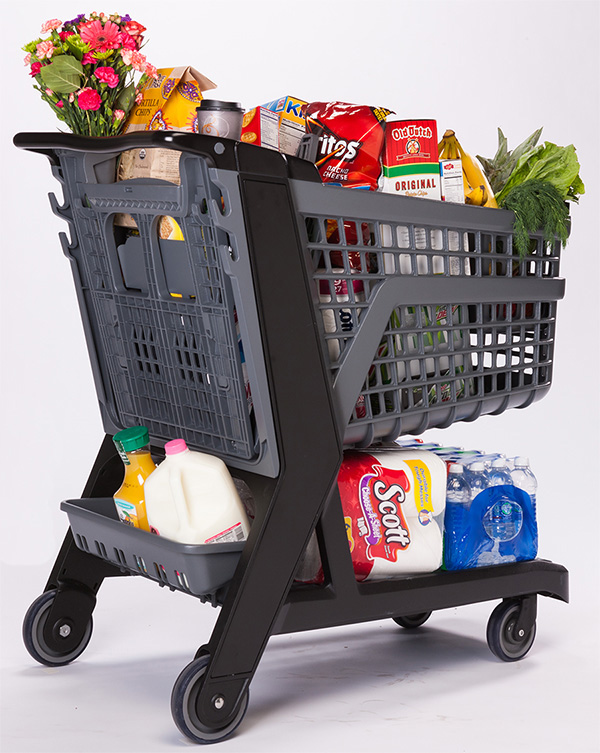 This full size cart has everything your customers need for a great shopping experience. Additionally, this cart has all of the features of our convenience cart, listed below, plus a child seat, with a foolproof seat belt, that sits lower for increased safety.
​You'll find that this cart, which can hold over a half ton, will stay in service longer than any other cart available.
Read More