Tough structural foam beds and trays are formed with high quality resins and molded to withstand heavy loads with minimum maintenance; we offer nesting and non-nesting flatbeds that are unique in the industry. The beds are designed to reduce water tracking and keeping merchandise from slipping. The elimination of metal surfaces reduces rust, increases the cart life, reduces the need for repairs and provides a more appealing cart to our customers.
To compliment our line of plastic deck flatbed carts, R.W. Rogers also offers a wide variety of products such as U-boats, moving dollies, rail carts, lumber carts, pallet jacks, shopping carts and more.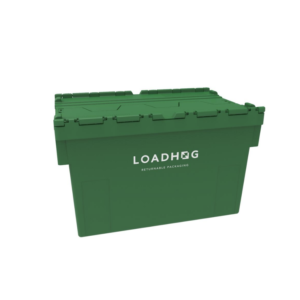 The Helios features an innovative tessellating lid design, reducing the likelihood of damage and allowing for greater logistics gains and increased vehicle fill.
Read More